Welcome
to
my
site
I am a consultant for Higher Education, focused on the fields of technology and engineering.
I earned my Ed. D. from Northeastern University in 2016 in the area of Higher Education Administration. My dissertation was titled "Leadership Approaches for Effective Technological Change in Community Colleges." I graduated from University of Wisconsin-Madison with a masters in Computer Science in 2002 and a second in Industrial and Systems Engineering in 2005. In 2000 I graduated from Southwestern University with a BA in Mathematics and Computer Science and Secondary Education Certification for Mathematics and Computer Science.
I also maintain goadrich.com with my husband Mark Goadrich.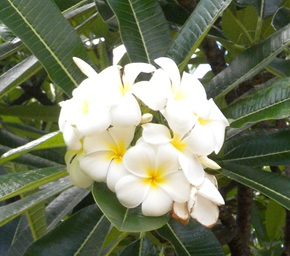 Natural
Beauty
My favorite flower has to be the plumeria. I fell in love with the flowers with our visit to hawaii in 2011. The waxy blossoms come in all shades and colors and are amazingly beautiful! It seems like the plants never stop blooming.
A smile can brighten the darkest day. ~Author Unknown